FIRST CLASS EMPLOYERS
Al Barrak Industry Group
---
It is a privately owned and operated company established in 1993 by Engineer Saleh A. Al-Barrak.
The Al Barrak Industry Group have nine (9) major divisions ranging from Automatic Doors, Hollow Metal Doors, Shades, Glass Factory, Industrial Gas Plant, Plastic Cloth Factory, Food Outlets, Consulting Office as well as Travel and Tours.
The Kanoo Group
---
The Kanoo Group was established in 1890 and named after its founder, Yusuf Bin Ahmed Kanoo. It is among the oldest Persian Gulf conglomerate with commercial enterprise activities in Bahrain, Saudi Arabia, United Arab Emirates, Oman, Yemen and Qatar.
Keller Foundations (SE Asia) Pte. Ltd.
---
It is one of the world's leading international geotechnical contractors. From its origin in 1860 to present, Keller has above all been built on two principles – engineering excellence and a commitment to continual innovation. Keller's services are used across the entire construction spectrum from industrial, commercial and housing projects to infrastructure construction for dams, tunnels, transportation and water treatment. It is also a specialist in rehabilitation works and the protection of soils and ground water from environmental damage.
Resolute Mining Limited
---
It is a gold mining and exploration company with three operating gold mines in Australia and Africa. Resolute Mining's reported a Net Profit After Tax (NPAT) of $61.39 million for the year ended 30 June 2011. Resolute Mining has 80% interest in the project through its equity in Societe des Mines de Syama (SOMISY) in Mali, West Africa.
Opus IT Services Pte. Ltd.
---
It is a leading IT services and solutions company in Singapore. OPUS focuses on 3 core business service offerings namely, Enterprise IT Support Outsourcing & Resourcing, Customer Support Centre Outsourcing and Enterprise Integration Solutions.
Saudi Anfal
---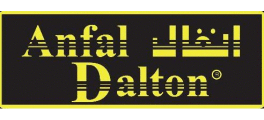 Anfal Wayne Dalton only deals with genuine international suppliers, therefore our joint venture with following listed multinational companies allows us to provide you with the best equipment and service and long-term maintenance plans, all to meet your needs no matter what business caliber.
SIA Engineering Company Ltd.
---
It is a major provider of aircraft Maintenance, Repair and Overhaul (MRO) services in the Asia-Pacific and is part of the Singapore Airlines Group. The Company has a client base of more than 80 international carriers and aerospace equipment manufacturers. It provides line maintenance services at Changi Airport in Singapore for more than 60 international carriers, as well as airframe and component overhaul on some of the most advanced and widely used commercial aircraft in the world. SIAEC has approvals from 23 national aviation regulatory authorities to provide MRO services for aircraft registered in the United States of America, major European countries and Japan among others.
StarWorld Hotel
---
It is located in the heart of Macau's dynamic entertainment district – the Avenida de Amizade. The first 5-star hotel in the Galaxy Entertainment Group, the 39-storey StarWorld embodies the distinct Asian characteristics of intelligence, experience and innovation, combining world-class accommodation, entertainment, leisure and dining facilities in 'one world'. Asian flair is incorporated in all the Star-grade amenities as well as in the ultra-high levels of personal service, appealing to both Asian and international tourists. Striking architecture and luxurious guest-room decor exemplify the outstanding level of quality provided by StarWorld Macau. This attention to detail has earned StarWorld numerous prestigious awards including the 5-Star Diamond award from the American Academy of Hospitality Sciences and the Top 100 Hotels of China by the China Hotel Industry Summit.
Semiko Recruitment & Consultants Pte. Ltd.
---
Semiko Recruitment & Consultants Pte. Ltd. is a partner agent since 2005 and has linked MABIS to Opus IT (an IT services and solutions company), Rotary Engineering (a construction and maintenance contractor to the oil and gas businesses), Celestica (an electronics manufacturing company) and Keller Foundation SE (an international geotechnical contractor)